Miss Farnworth (farnworthg) on: Year 4 Blog
Last week was Science week and we spent a lot of time investigating our topic - 'Sound'!
We made glove-a-phones: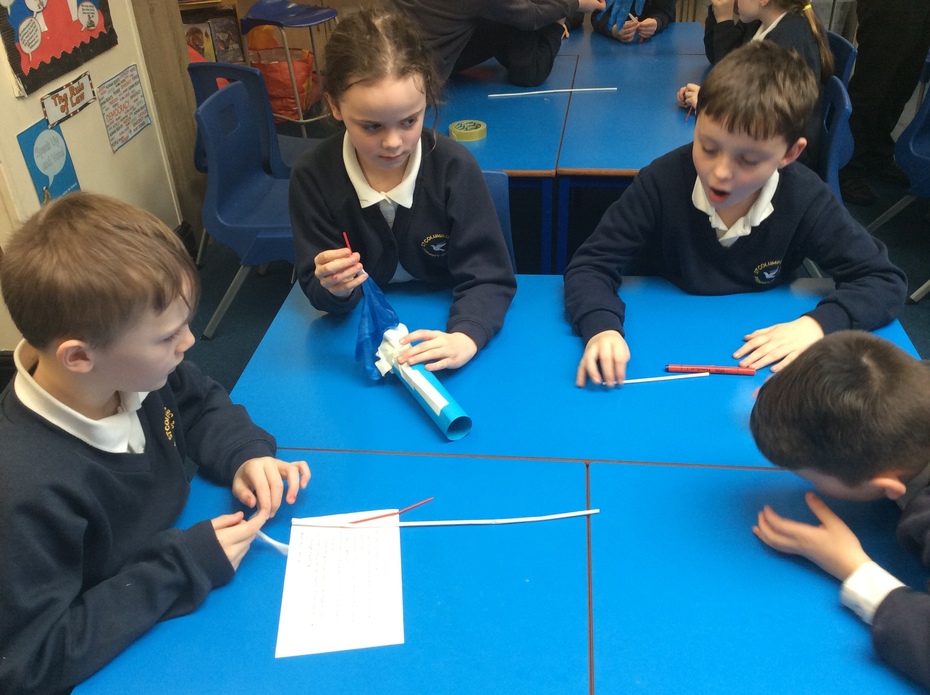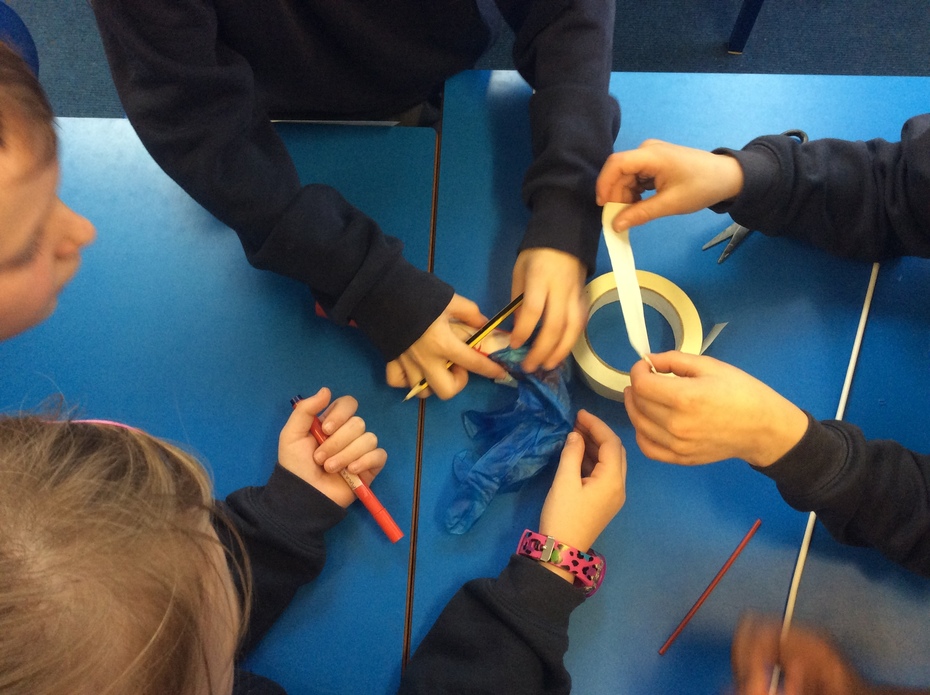 We investigated how distance can affect sound: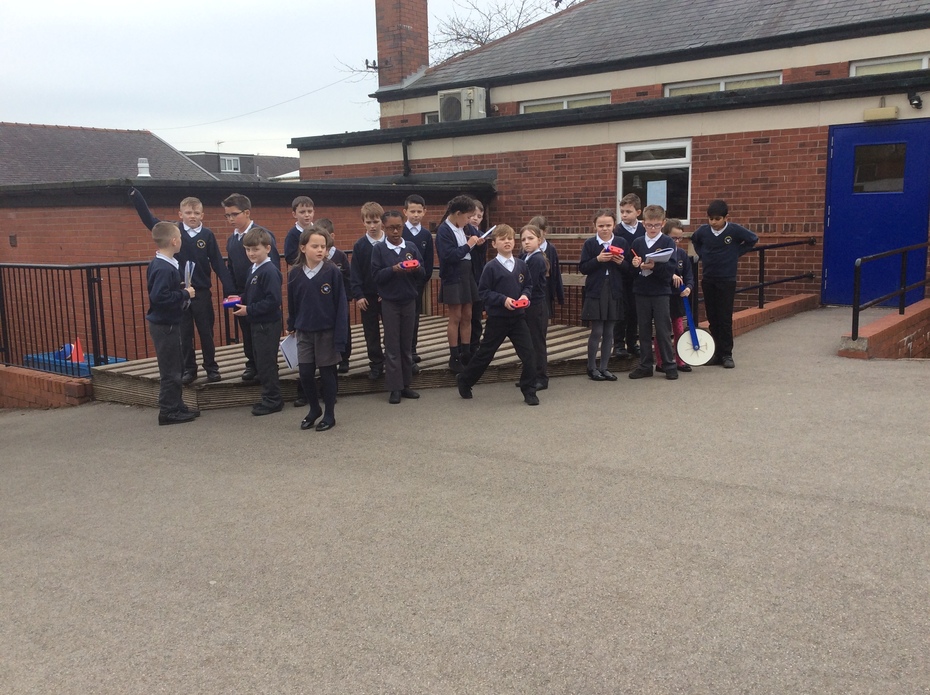 We made music using wine glasses and multi-coloured water!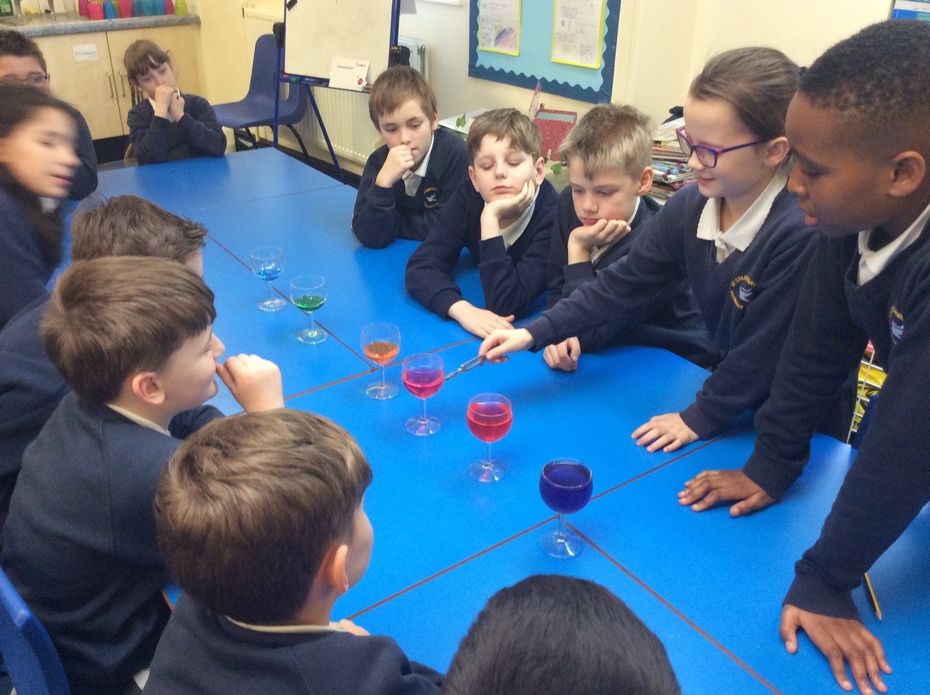 And we made a brand-new version of the iPhone - we called it a C-Phone...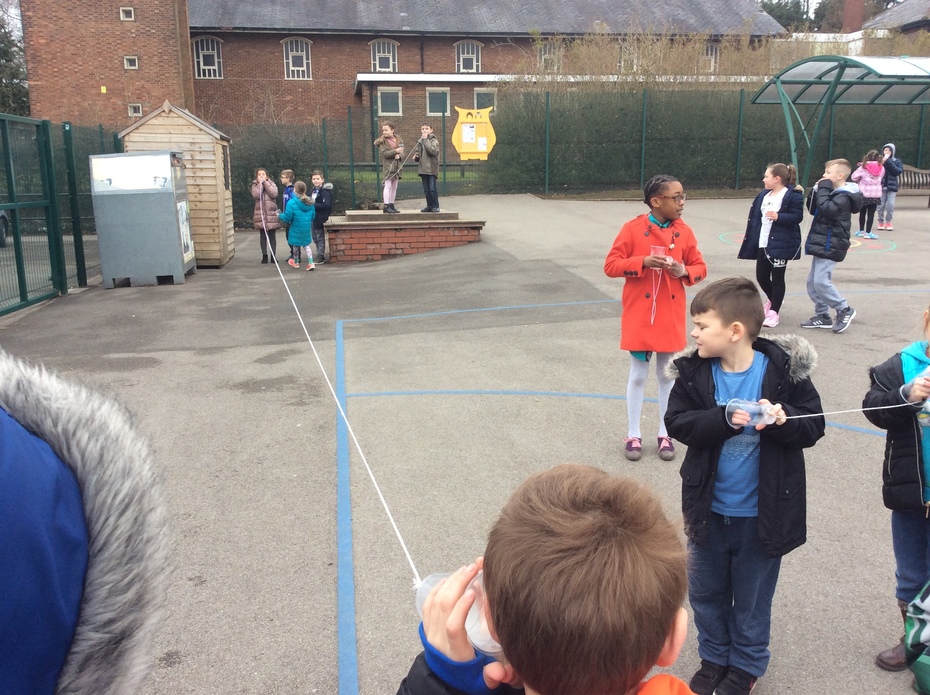 We even had a conference call...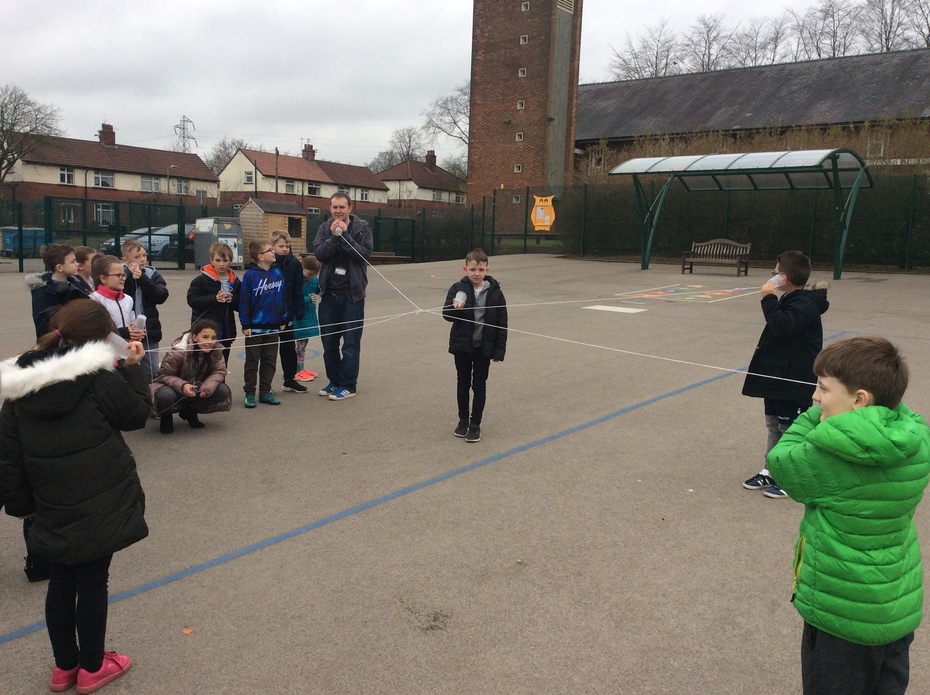 ---