We work hard at St Columba's to ensure that Parents are as up to date as possible with information about their child's life at school, both educationally and socially. We try to give you information how you can help your child with their learning and keep you up to date about how they are getting on in school.
Communication
We communicate with Parents in several ways.
Text Messages - these are usually reminders about certain events in school.
Emails - if you haven't already done so pop your address into the office and we will do the rest.
Newsletter - this will come to you once every two weeks
Flyers and Letters - we often send out information in a letter format.
Speaking to parents face to face or if we are not able to do this we will phone you.
Meet the Teacher event at the beginning of the year
Parents Evenings three times during the year October, February and July
End of year reports - these will be sent out in July
Weekly Learning Log homework - please use this as a means of communication if you have any problems about how your child is doing with her/his learning.
Please remember that communication is a two way thing. We can only help if you let us know.
LPPA AWARD
We work hard very hard to ensure that we have a very positive relationship with our parents and give you all the information you need to ensure that your child's time at St Columba's is the most positive one that it could be.
In September 2012 St Columba's started a journey to develop this relationship even further by delivering as many high quality events, meetings, information sessions etc as possible. We used the LPPA (Leading Parent Partnership Award) as a basis to help us develop this very important relationship. In July of 2013 we were awarded the LPPA award for all our hard work. This is given for a three year period.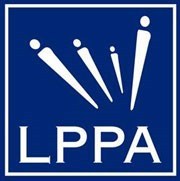 Now we have this award we will of course continue to develop the many positive experiences we can provide.
UPDATE
In July of 2016 we were awarded LPPA for the second time. Thanks to all staff and parents who work so closely, to ensure the children's learning experiences are a positive one.